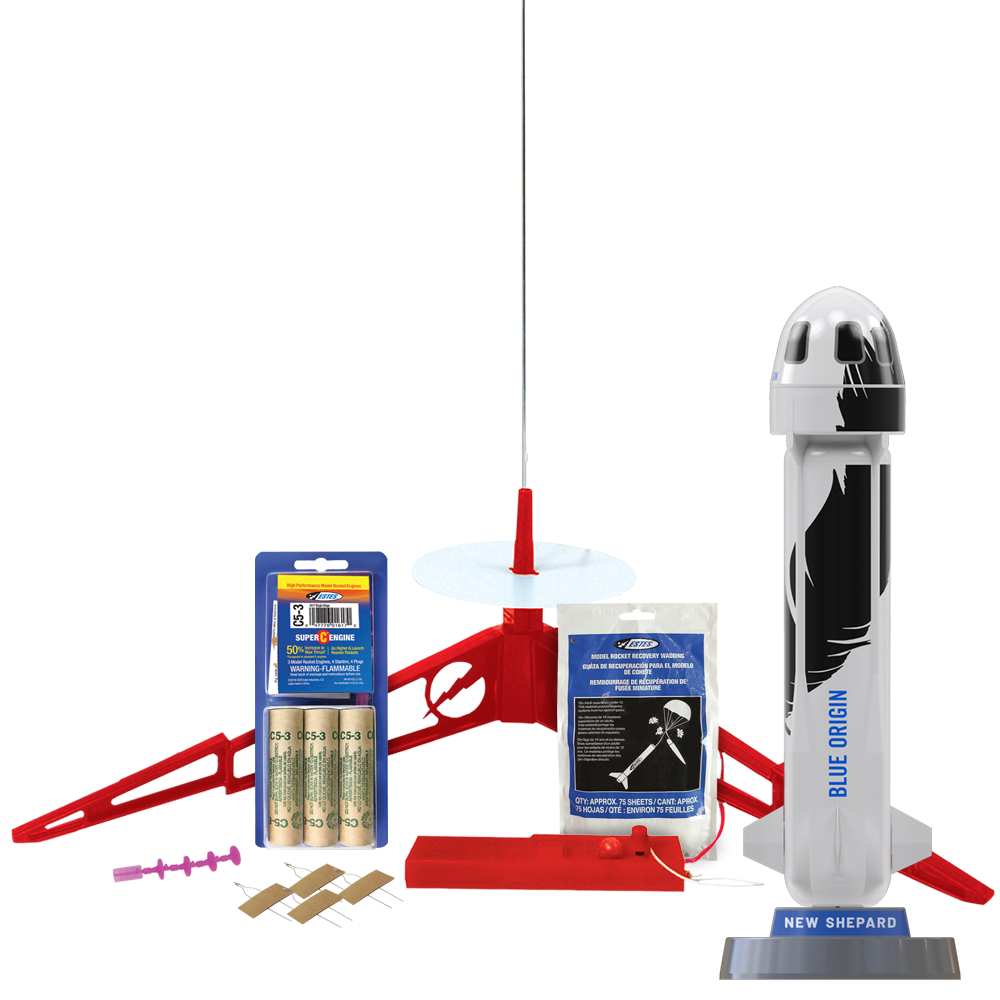 Includes Everything Needed to Launch!
1 New Shepard Flying Display Model
3 C5-3 Engines, Plugs, Starters and Wadding
Electron Beam Launch Controller
15 in. (38.1 cm) Parachute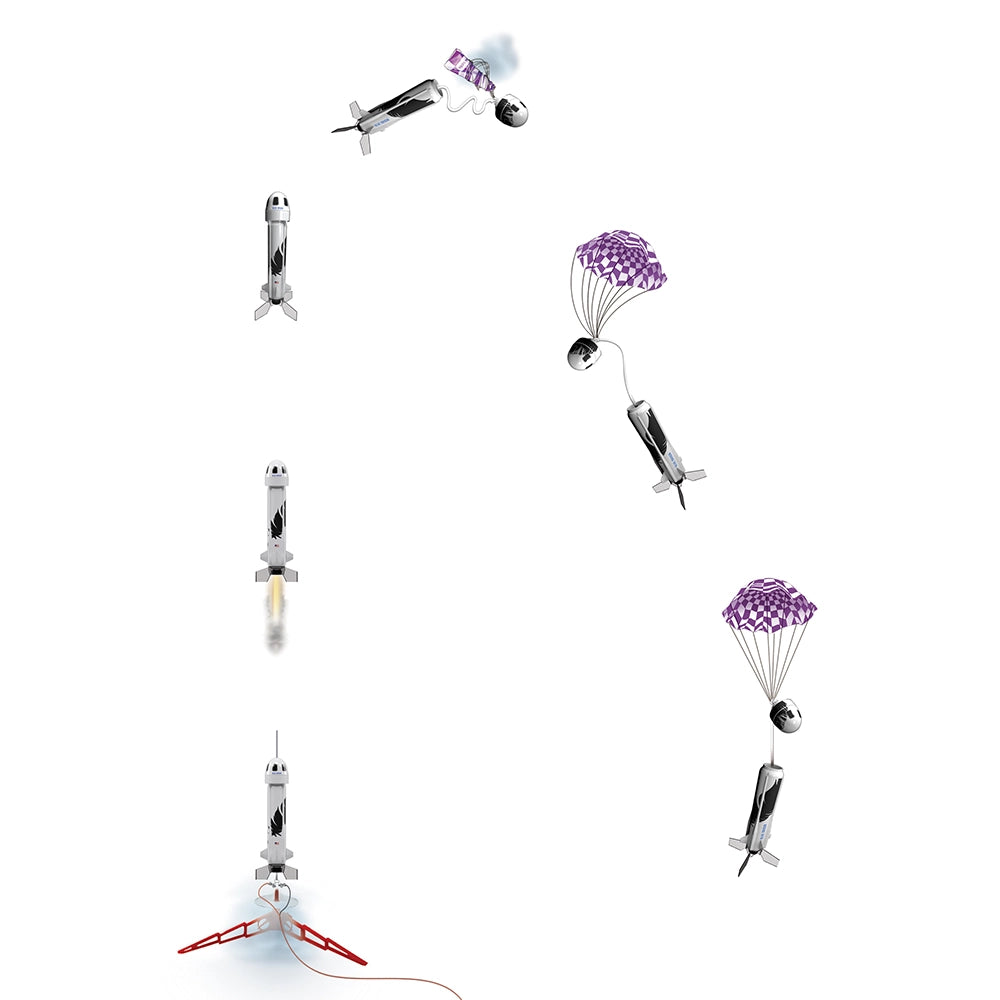 Other Popular Starter Sets
This product recommended for children ages 10+ with adult supervision for those under 12, and rocketeers of all ages.