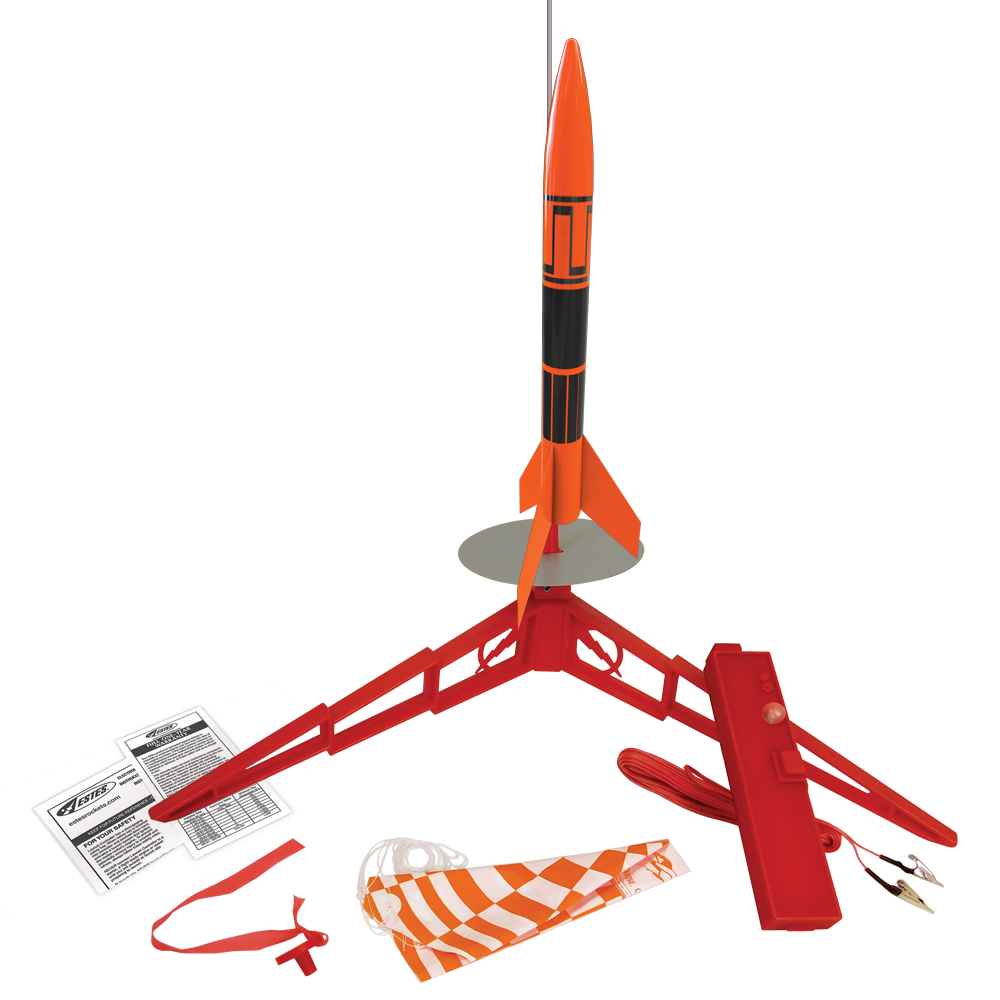 Electron Beam Launch Controller
Estes Engines, Recovery Wadding, Starters, and AA Batteries.
Scissors, Pencil, Ruler, Fine Sandpaper, Carpenter's Glue, Hobby Knife
1/2A6-2, A8-3, A8-5, B4-4,
B6-4, B6-6, C6-5, C6-7
12 in. (30.5cm) Parachute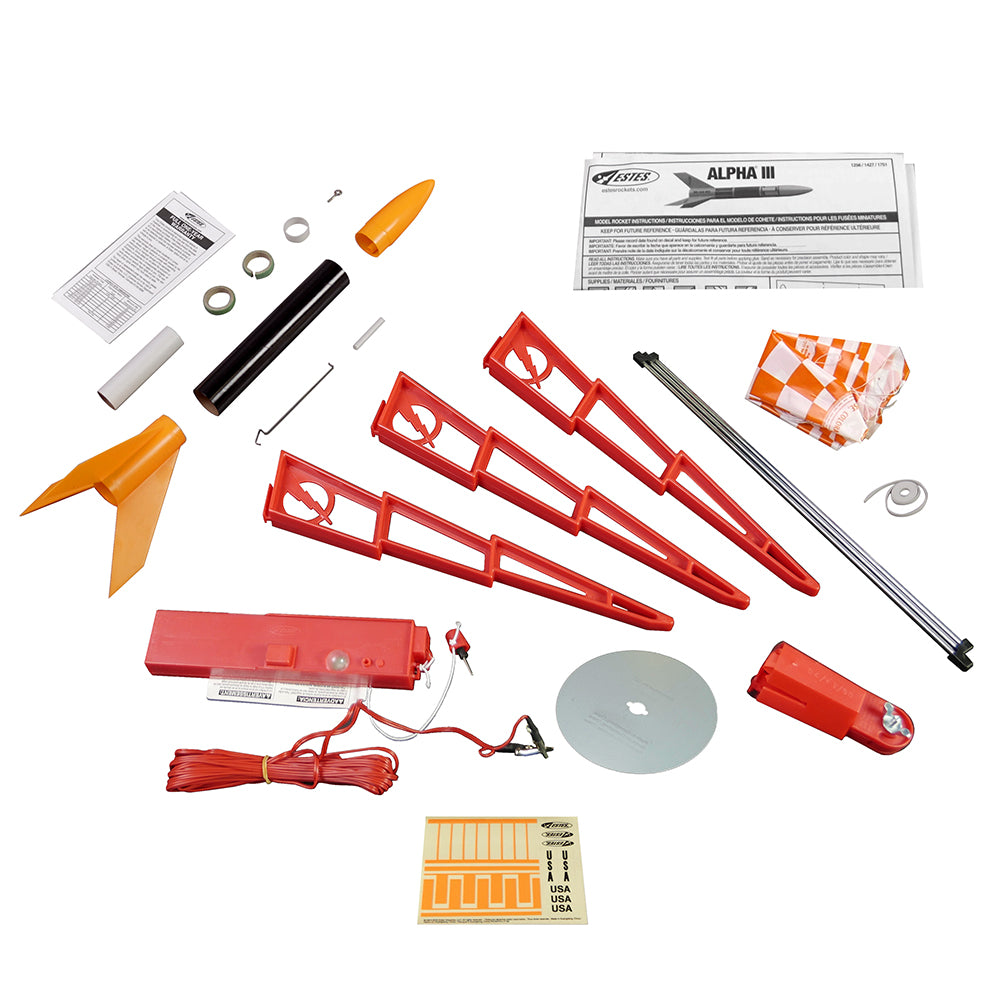 Other Popular Launch Sets
This product recommended for children ages 10+ with adult supervision for those under 12, and rocketeers of all ages.