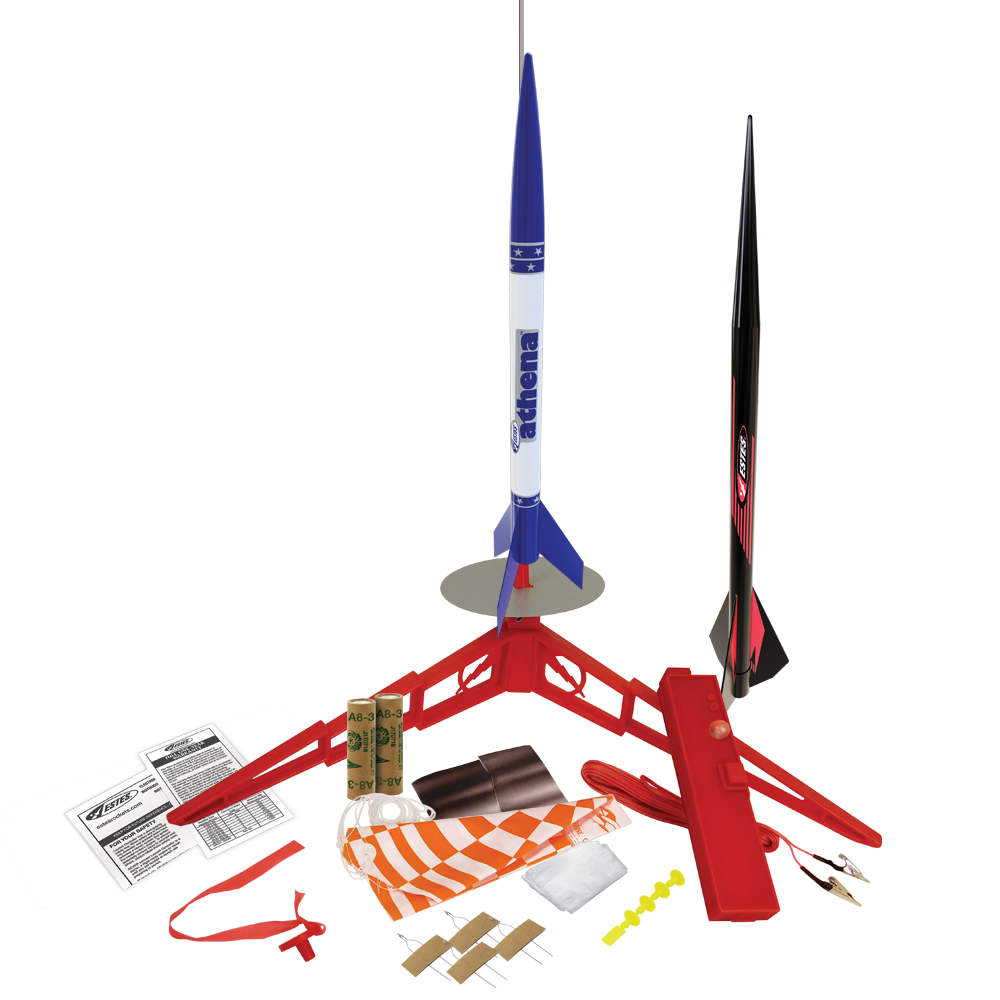 Includes Everything Needed to Launch!
1 Athena Rocket Kit
1 Xtreme Rocket Kit
2 A8-3 Engines with Plugs, Starters, and Wadding
Electron Beam Launch Controller
Athena: Pre-Built, No Assembly Required
Xtreme: Scissors, pencil, ruler, yellow glue, hobby knife, masking tape, clear tape, paint (black).
Athena: 1125 ft. (343 m)
Xtreme: 1600 ft. (488 m)
12 in. (30.5cm) Parachute
Athena: 17 in. (43.2 cm)
Xtreme: 16.8 in. (42.7 cm)
Athena: 0.98 in. (25 mm)
Xtreme: 0.74 in. (19 cm)
Athena: 1.4 oz. (39.7 g)
Xtreme: 0.8 oz. (22.7 g)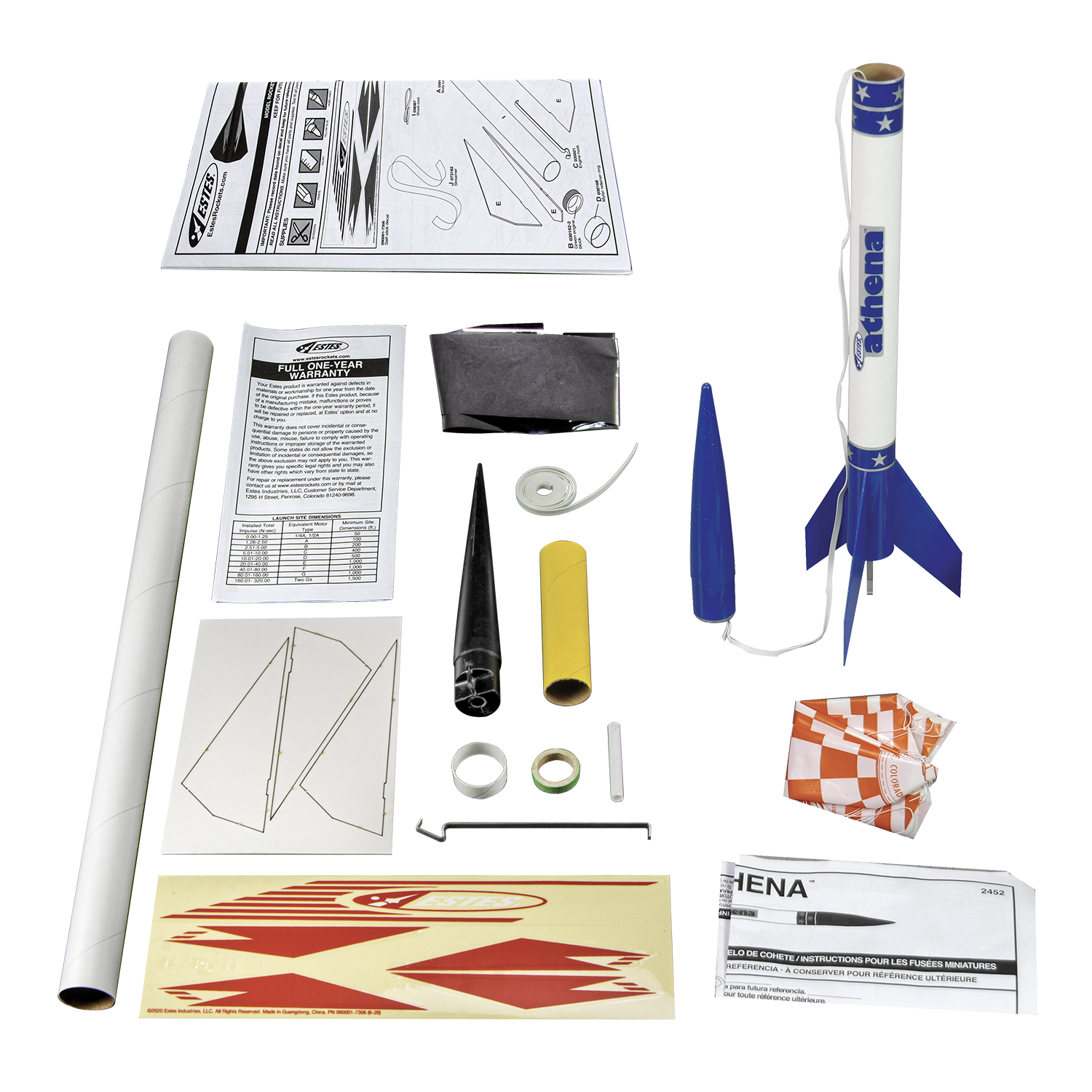 Other Popular Starter Sets
This product recommended for children ages 10+ with adult supervision for those under 12, and rocketeers of all ages.