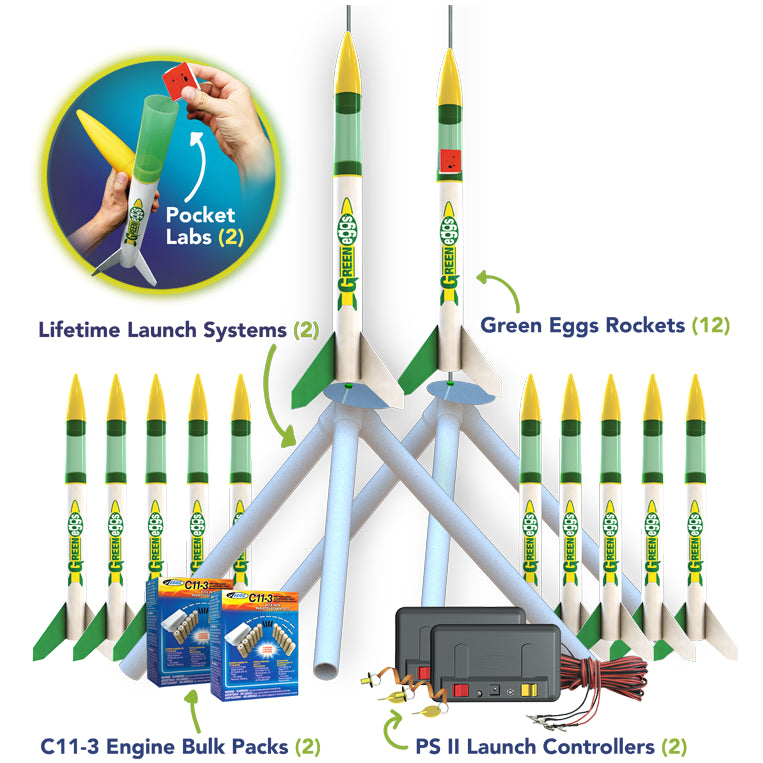 Includes Everything Needed to Launch!
12 Green Eggs Rocket Kits
2 C11-3 Engine Bulk Packs
2 Lifetime Launch Systems
2 Pro Series Launch Controllers
Scissors, Pencil, Ruler, Fine Sandpaper, Carpenter's Glue, Sanding Block, Hobby Knife, Clear Tape
w/ egg : C11-3, D12-3
w/out egg : C11-5, D12-5
Lifetime Launch System (Included)
w/ egg : 825 ft. (251 m)
w/out egg : 1050 ft. (320 m)
18 in. (45.7 cm) Parachute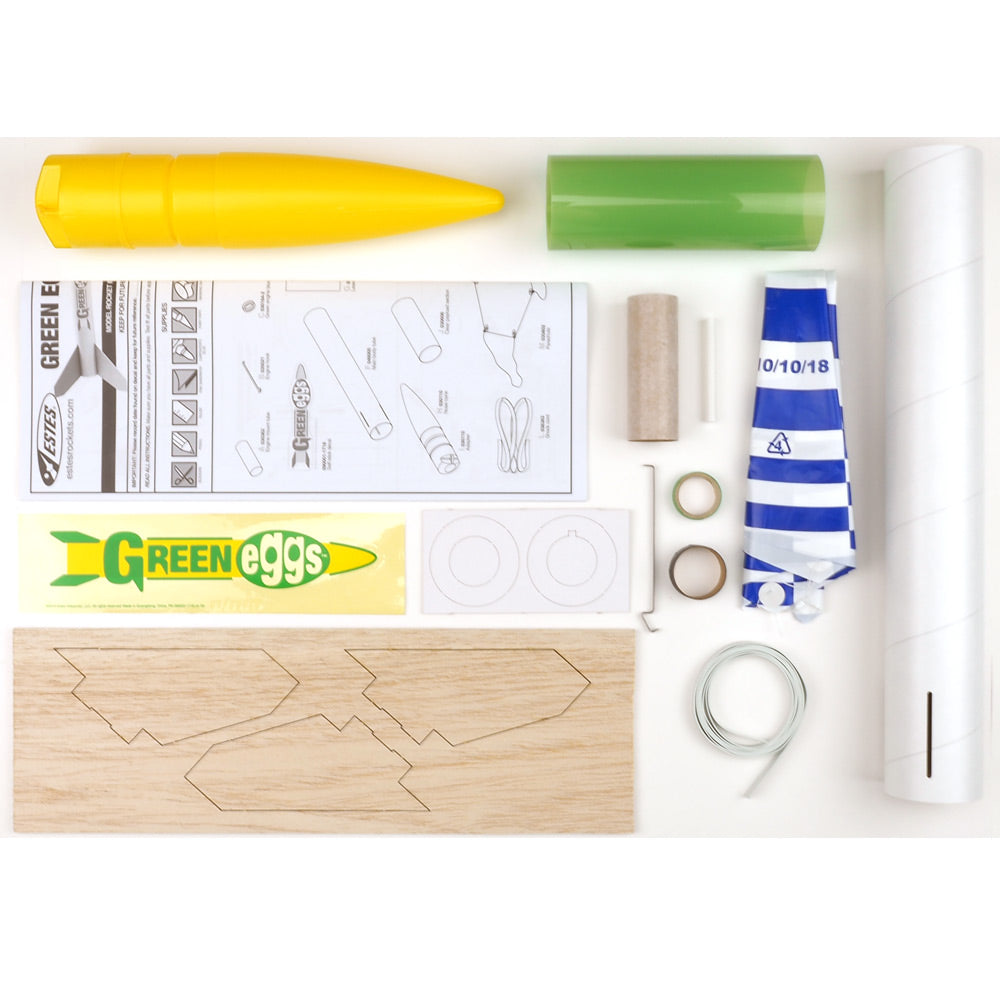 Buy Included Items Individually
This product recommended for children ages 10+ with adult supervision for those under 12, and rocketeers of all ages.